Free Shipping anywhere in USA

30-Day Money-Back Guarantee
keeping your home secure
The small size and sleek design of the Kami Entry Sensors and Kami Motion Sensors are perfect for securing the entry points of your home or business. With accurate motion detection, you'll receive push alerts as soon as motion happens. Have peace of mind knowing your Kami account is secure with Microsoft Azure encryption*

7-Day rolling cloud storage

Easy-to-setup

Secure data privacy

Smart sensor detection

No monthly contracts

1 year battery life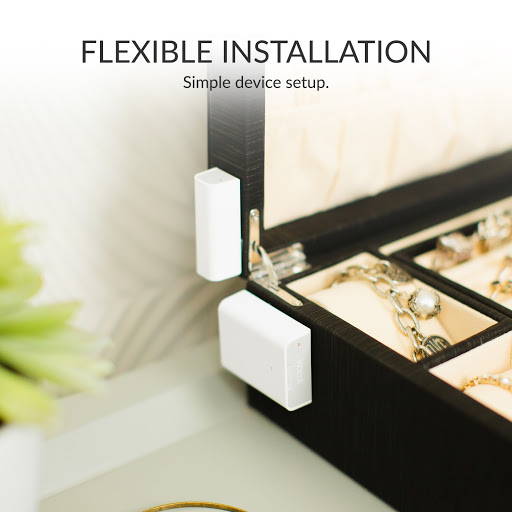 Flexible installation
Easy device setup and installation means your home is secure in five minutes or less. Have peace of mind knowing that you will receive an accurate push notification from the Kami App if motion is detected.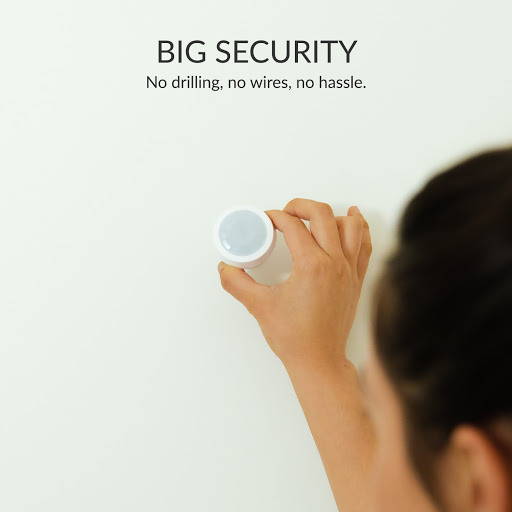 Big security
Small and modern design, easily integrated into rooms. Works with the Kami base station.
YOU'RE IN CONTROL
All of the devices in the Kami Smart Security Starter Kit have sensitivity levels that are customizable through the Kami App. You have the power to turn on/off real-time push alerts from the Kami App. The Kami Smart Security Base has an optional anti-theft siren alert.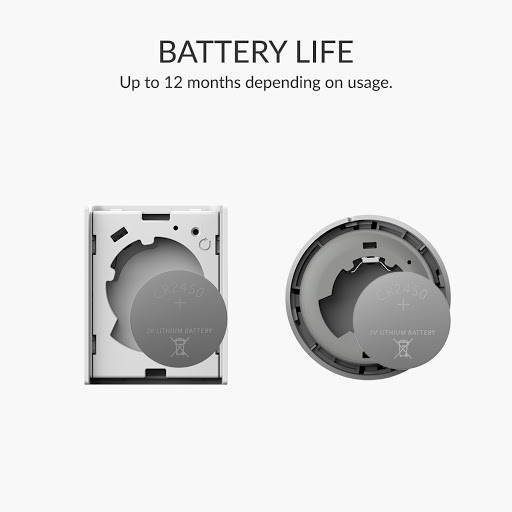 UP TO 12 MONTHS
The sensor battery can last up to 12 months depending on usage. Simply pair your sensors with the Kami App, mount them on key points of entry throughout your home or business, and you're all set.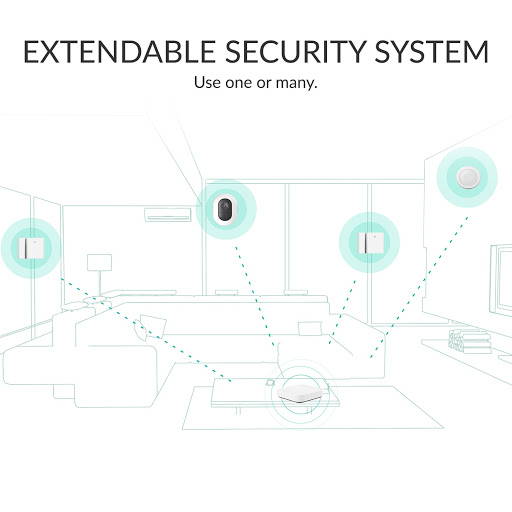 extendable security system
Use one or many.
Unlimited Kami Sensors and up to 4 Kami Wire-Free Cameras.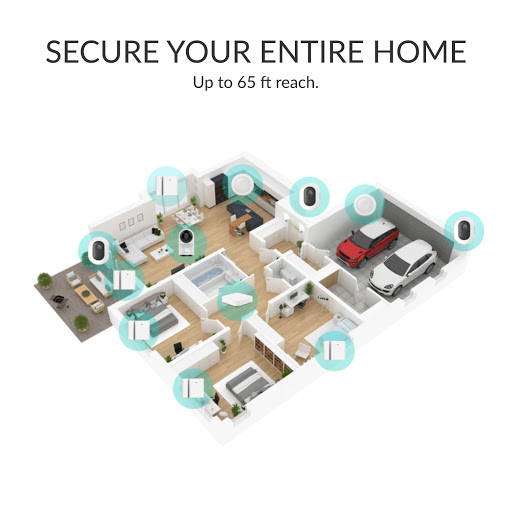 MONITOR YOUR ENTIRE HOME
Up to 65ft (20m) reach from the Kami Smart Security Base Station to the Kami Sensors, which allows you to you monitor and secure your entire home. Simple device setup and installation means your home is secure in five minutes or less.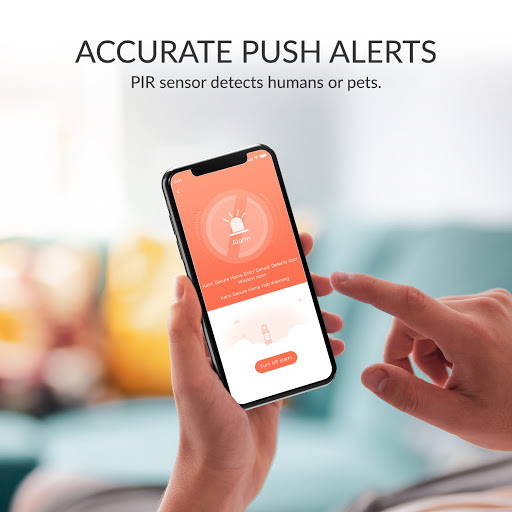 ACTIVITY ALERTS
Receive real-time notifications whenever motion is detected. Kami's safety hallmark Motion Detection/Tracking Algorithm accurately identifies, tracks, and records movement (and optionally sends 6-second Activity Alerts) to help you keep up with everything.
Written by
an anonymous user
on
Customer Reviews
based on reviews
There are no customer reviews yet.
Thank you for submitting your review. Once it is approved, your review will show up in the list of reviews.
Submitting your review failed. Please try again.
"A good quality HD camera with 2-way communication that doesn't cost an arm and a leg

It was very easy to set up with easy to follow instructions and voice prompts from the camera itself. The white 10 ft power cord gave me enough leeway to mount it high above my drive and garage area. It is very sensitive to motion so I had to dial it down to keep from being alerted all night by the phone app. The sensitivity area is easily adjusted on the app. Cloud storage at different levels is available at reasonable prices or you can just insert a microSD card in the slot on the bottom of the camera."
FireBurt
1 Nov 2019
"Quality output and easy to install
I installed this camera outside my house, right above the front porch. I didn't want to use Ring as anyone coming in the front door could access it. This is the best alternative to a doorbell camera. The two way audio quality is very good and so is the motion dectection."
Gollamudi, Krishna
11 October, 2019
"Value for the money!
Kami Home is an all-encompassing home security system that won't break the bank. It includes door/window sensors, indoor/outdoor cameras and even motion sensors to help keep your home safe and secure. Setup is also incredibly easy and can be done entirely via the app."
PhoneDog
29 May 2019