Free Shipping anywhere in USA

30-Day Money-Back Guarantee

Free Shipping anywhere in USA

30-Day Money-Back Guarantee
keeping your home secure
The small size and sleek design of the Kami Entry Sensors and Kami Motion Sensors are perfect for securing the entry points of your home or business. With accurate motion detection, you'll receive push alerts as soon as motion happens. Have peace of mind knowing your Kami account is secure with Microsoft Azure encryption*

7-Day rolling cloud storage

Easy-to-setup

Secure data privacy

Smart sensor detection

No monthly contracts

1 year battery life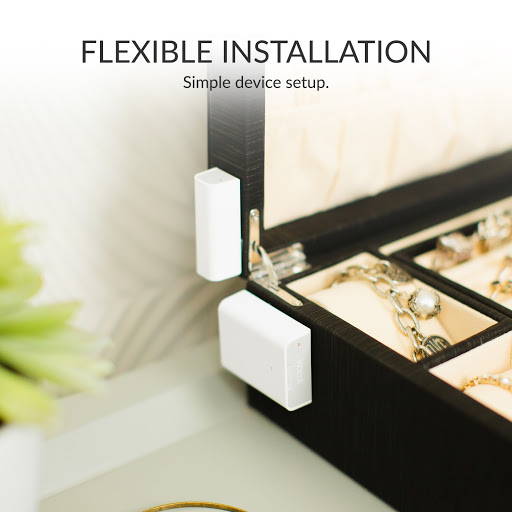 Flexible installation
Easy device setup and installation means your home is secure in five minutes or less. Have peace of mind knowing that you will receive an accurate push notification from the Kami App if motion is detected.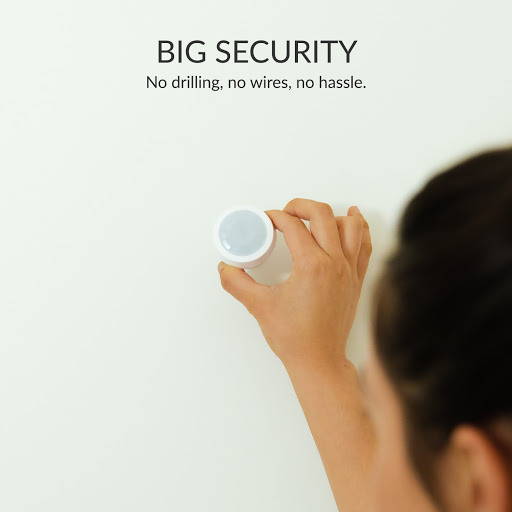 Big security
Small and modern design, easily integrated into rooms. Works with the Kami base station.
YOU'RE IN CONTROL
All of the devices in the Kami Smart Security Starter Kit have sensitivity levels that are customizable through the Kami App. You have the power to turn on/off real-time push alerts from the Kami App. The Kami Smart Security Base has an optional anti-theft siren alert.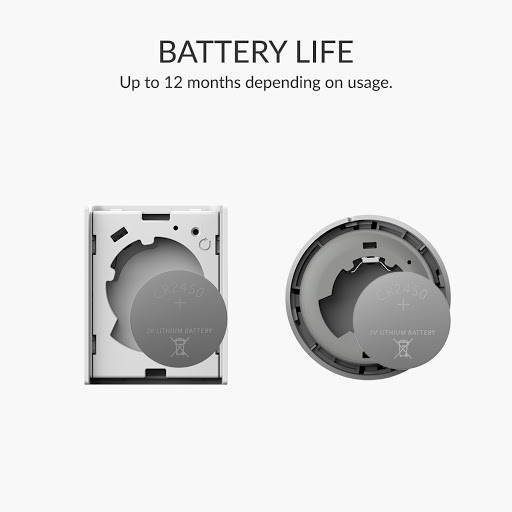 UP TO 12 MONTHS
The sensor battery can last up to 12 months depending on usage. Simply pair your sensors with the Kami App, mount them on key points of entry throughout your home or business, and you're all set.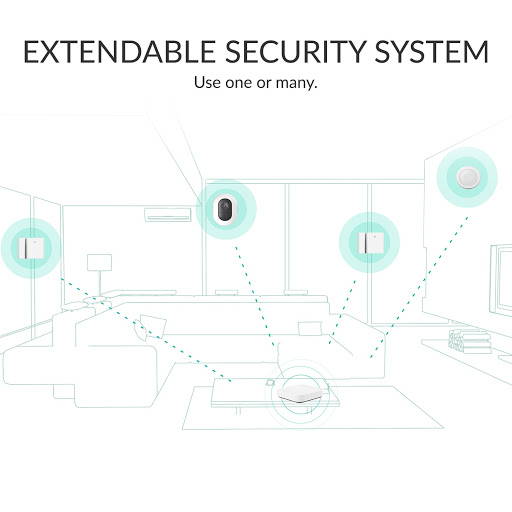 extendable security system
Use one or many.
Unlimited Kami Sensors and up to 4 Kami Wire-Free Cameras.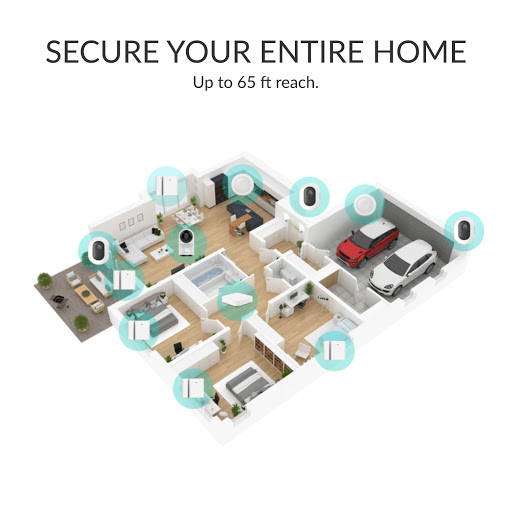 MONITOR YOUR ENTIRE HOME
Up to 65ft (20m) reach from the Kami Smart Security Base Station to the Kami Sensors, which allows you to you monitor and secure your entire home. Simple device setup and installation means your home is secure in five minutes or less.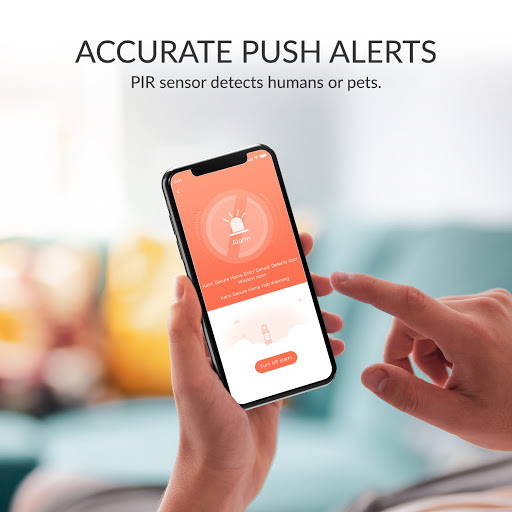 ACTIVITY ALERTS
Receive real-time notifications whenever motion is detected. Kami's safety hallmark Motion Detection/Tracking Algorithm accurately identifies, tracks, and records movement (and optionally sends 6-second Activity Alerts) to help you keep up with everything.
Written by
an anonymous user
on
Customer Reviews
based on reviews
There are no customer reviews yet.
Thank you for submitting your review. Once it is approved, your review will show up in the list of reviews.
Submitting your review failed. Please try again.
FREQUENTLY ASKED QUESTIONS
The description says that it has a siren alarm. Is this an alarm that immediately go off when a door is opened?
Yes, the Kami Smart Security Base Station has optional siren alerts and push notifications through the Kami Home App.
Can you set different notification levels (push alert or siren) for different sensors or different event times within the app?
The door/entry sensors are all paired under one app and have a default notification level. The notification level cannot be set up individually.
Does the Base Station have an SD card slot to keep footage locally from connected cameras?
No, the Base Station doesn't have a SD card slot.
Will this work offline or off the grid and just manage or monitor locally?
No, the sensors cannot work offline, it should always be connected with the Base Station to receive alerts notifications.
Package Includes

1x Kami Smart Security Base Station:
Wired Network: RJ45
Wireless Connection: 2.4GHZ Wi-Fi
Operating Temperature: 0-45° Degree celsius / 40°-115° Fahrenheit
Power input: DC 5V/1A

3 x Kami Entry Sensor:
Battery Type: CR2450
Operating Temperature: 0-45° Degrees celsius / 40°-115° Fahrenheit

1x Kami Motion Sensor:
Battery Type: CR2450
Operating Temperature: 0-45° Degrees celsius / 40°-115° Fahrenheit