Free Shipping anywhere in USA

30-Day Money-Back Guarantee
Drive smarter, drive safer.
The YI Smart Dash Camera features a high-end video processor with 1080p 60fps H.264 video recording. This system also features G-Sensor technology that allows the camera to automatically save footage in the events leading up to a collision and immediately after so you have a record of the incident for insurance disputes or other purposes.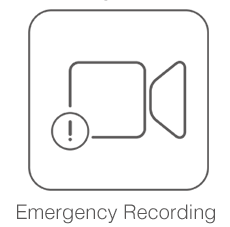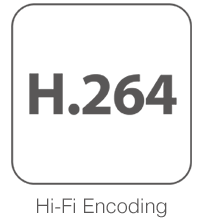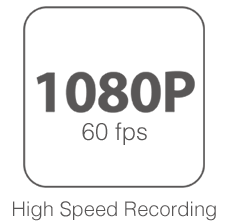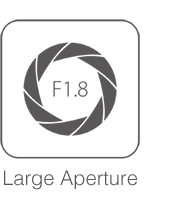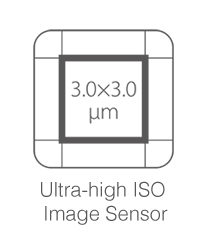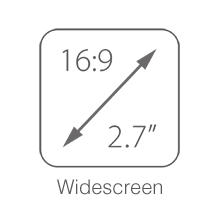 ADAS (Advanced Driver Assistance System)
Designed with ADAS (Advanced Driver Assistance System), the YI Smart Dash Camera provides real-time intelligent lane departure warnings. Equipped with Forward Collision Warnings, the camera detects the distance of the front car for further safety precautions.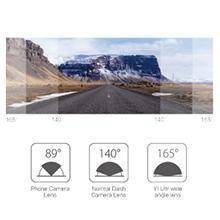 165° Wide - angle Lens for a Full 3 - lane Coverage
With 165° ultra wide angle all-glass lens, the camera monitors 3 lanes comfortably. No blind spots with YI Smart Dash Camera. Enjoy your journey with YI's highly sensitive, enabling accurate and detailed capture recordings.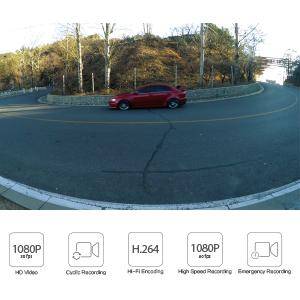 H.264 Video and Emergency Recording
The YI Smart Dash Camera features a high-end video processor with 60fps recording. With a high efficient H.264 video encoding, the camera guarantees clear images in high resolution while optimizing storage space for more footage. Built with G-Sensor technology that allows the camera to automatically record any emergency situation.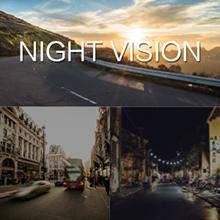 High Sensitivity Imaging and Night Vision
Night vision is a key indicator of a dash camera's performance.
YI Smart Dash Camera features an all-glass high-resolution lens, industry leading F1.8 aperture and 3.0μmx3.0μm high sensitivity image sensor to guarantee excellent night vision. With a pixel density 44% greater than 1080p, the YI Smart Dash Camera produces images clearer than you can imagine.
Built-in Wi-Fi: Single Touch Sharing
With a built-in 2.4GHz wireless module, simply open the app and connect the Dash Camera via Wi-Fi to view real-time footage or playback recordings. With the YI Smart Dash Camera, you can easily share your journey with your friends at any time, wherever you are.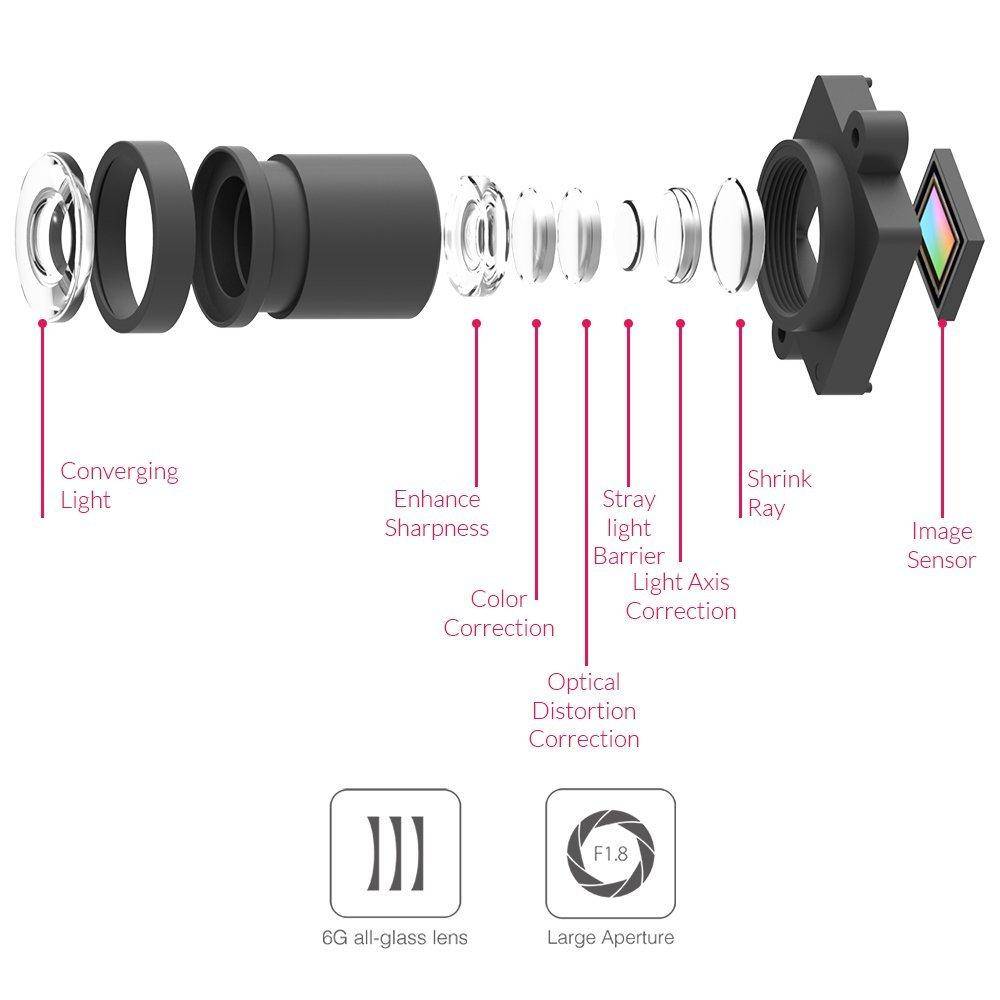 6G Lens + Infrared Filter: Capture Every Moment in Detail
The 6G all glass professional lens has an infrared filter to block infrared rays and reduce glare, making HD images sharper, clearer and more realistic.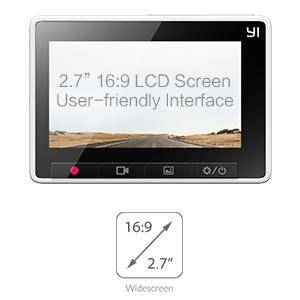 Widescreen Preview
The high transparent 2.7-inch 16:9 LCD widescreen offers a broader view which enables you to monitor the whole road while driving. With large touch buttons and easily recognizable icon designs, it makes for an intuitive experience.
Written by
an anonymous user
on
Customer Reviews
based on reviews
There are no customer reviews yet.
Thank you for submitting your review. Once it is approved, your review will show up in the list of reviews.
Submitting your review failed. Please try again.
Does this camera have loop recording mode?
Yes, it has loop recording. Presently it records in 3 minute loops only but there may be updates in the future that will allow for several choices.
What SD cards are supported?
We suggest you use 8-64GB high-endurance class 10 micro-SD cards.
How long is the usb cable ?
The USB cable is about 11 feet long. It should be long enough to route around your trim in order to hide the cable.
If someone hits my car when my car isn't on will it record?
The camera is designed in such a way that it powers on when you turn on the car and starts recording when you start driving. It has a feature called collision detection where the internal battery comes into play and helps the camera power on record if there is a collision when the car is off.
Can this be mounted to the rear windshield?
Yes, this can be used for the back windscreen, you would need to make sure you have power for the camera to work.
Can this camera be mounted to the dashboard rather then windshield?
The camera can be mounted on the dashboard, however, the picture will be upside down.

Dimensions & Weight
Lens
Sensors
Video Resolution
Operating Temperature

Dimensions: 74 x 19.4 x 52.4 mm
Weight: 2.6 ounces
LCD: 2.7" TFT LCD 960×240
Model number: C10

F1.8 aperture
165° wide-angle
glass lens

1/2.7" CMOS Sensor
Built-in 3-Axis G-Sensor

1920x1080P 60fps
2304x1296P 30fps
Power Source
Storage
Screen
Wi-Fi Support
Operating System

USB car charger: (Input : 10V-30V;Output 5V/1A;
Power core: 11.5ft length with Micro USB Connector

8 - 64GB Class10
or above with FAT32 format

Single band 2.4Ghz and 802.11n standard
"AI love this dash

I love this little camera. I live in a busy college town with more bad drivers than good ones. I witness more car accidents than I can even count. This camera starts recording the moment I turn on my car until I turn it off. You will need to buy a micro SD (it slides into/out of a regular SD card) and possibly a longer USB depending on where you want it mounted on the glass of your windshield. It is good quality and I am reassured while driving knowing I have another witness in case anyone hits my new car I bought and tries to lie or leave. I dont use the app at all."
TheGirlWildland
9 Dec 2019
"Hands down the best dash cam for the money

I originally stumbled upon this camera after finding a website that actually wrote reviews where they would take cameras completely apart and review the electronics used, the soldering job, even crack the programming (if needed) and review how the programming was written. This Yi camera was rated the #1 camera for value on that website. There were some other brands ranging in the $70 to $100 range they recommended but this one was the cheapest in which the build quality and programming quality were top notch. I've owned it now for almost FOUR years and it's still going strong."

512522reviewer
5 Dec, 2019
"Two years now and still going strong!

I've had this camera installed in my car for two years now and she still works great. No issues"
kodi
5 Dec 2019