Free Shipping anywhere in USA

30-Day Money-Back Guarantee
Hassle-free, wireless camera to protect your home from anytime, anywhere.
Powered by the rechargeable Lithium-ion battery, the camera is totally wire-free. Once fully charged, it can record for a whole month or up to 2, 800 alert triggers. The included backup battery makes it easy to switch out for a seamless transition. * Works with Alexa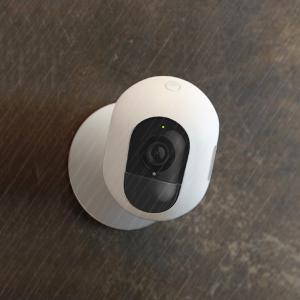 RAIN OR SHINE
Your Kami Wire-Free Camera is IP-65 rated water-resistant and designed to work outdoors or indoors, as long as there is reliable WiFi signal. With a magnetic base, it's a breeze to set up and point in the direction you want to keep an eye on.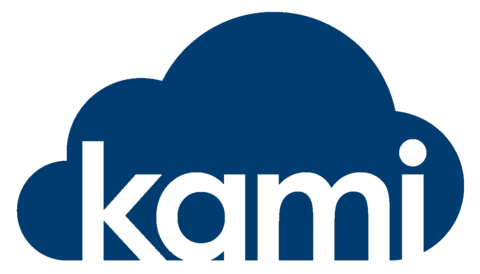 Get Peace of Mind
We know just how important your security is and that's why we are excited to bring you Kami Cloud (built on Microsoft Azure).
Your footage is safe, data is encrypted and best of all everything is easily accessible in your Kami Home app or YI Home App.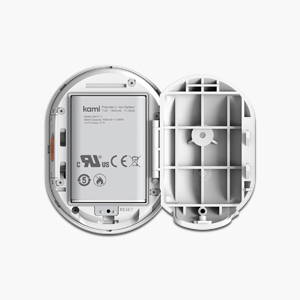 ONE CHARGE
Powered by a rechargeable Lithium-ion battery, the Kami Wire-Free Camera is completely wireless. Once fully charged, it can record for a whole month or up to 2,800 alert triggers. We include two batteries to easily switch out for a seamless transition.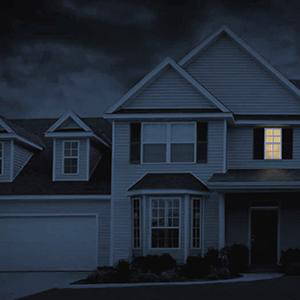 ENHANCED NIGHT VISION
You can see crystal clear images with this high resolution 1080P security camera, even in low lighting conditions. Capture details from your backdoor to the porch, from your living room to kitchen, all through the Kami App on your smartphone.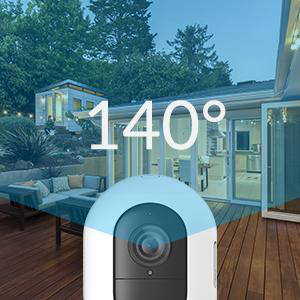 SEE MORE
Enjoy panoramic views spanning over 140° degrees at Full HD 1920x1080 quality resolution. See all the details.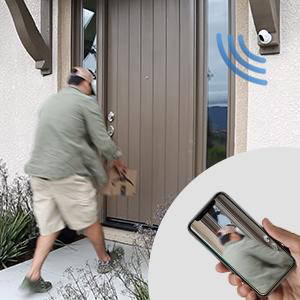 2-WAY AUDIO
The built-in microphone on your Kami Wire-Free Camera allows you to have a two-way conversation or ward off unwanted guests through the YI Home APP or Kami App on your smartphone. Its speaker and microphone have 3D noise-cancellation for clearer sound.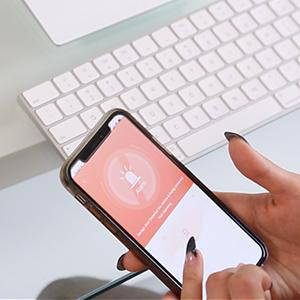 ACCURATE PUSH ALERTS
When motion or abnormal sound is detected, you will receive a notification along with a 6-second video clip delivered directly to your smartphone. You are able to adjust the sensitivity settings according to your needs. The 6-second video clip will be stored for 7 days and is complimentary with all Kami cameras.
Written by
an anonymous user
on
Customer Reviews
based on reviews
There are no customer reviews yet.
Thank you for submitting your review. Once it is approved, your review will show up in the list of reviews.
Submitting your review failed. Please try again.
FREQUENTLY ASKED QUESTIONS
Is this camera waterproof?
Yes, the Kami Wire-free cameras is IP-65 weather resistant which means it can withstand the elements including rain and wind.
Can the position of the camera be changed with the app?
No, the cameras position cannot be changed through the app. You have to adjust the camera position manually.
Can I buy just the camera separately?
The Kami wire-free cameras requires the Kami hub to operate, which is why they are only sold together in bundle at this time. Kami also works with Kami entry sensors and motion sensors which are sold separately.
How can I disable alarm on the base station having motion detection on?
No, the Kami wire-free cameras doesn't have an option for local storage such as an SD card. But, short alerts are always free, additionally this camera comes included with six months of cloud storage where the videos will be saved to.
Dimensions & Weight
Colors
Materials
Video Resolution
Operating Temperature

Dimentions: 8.1 x 4.5 x 4.4 inches
Weight: 2.1 ounces
Model number: WK101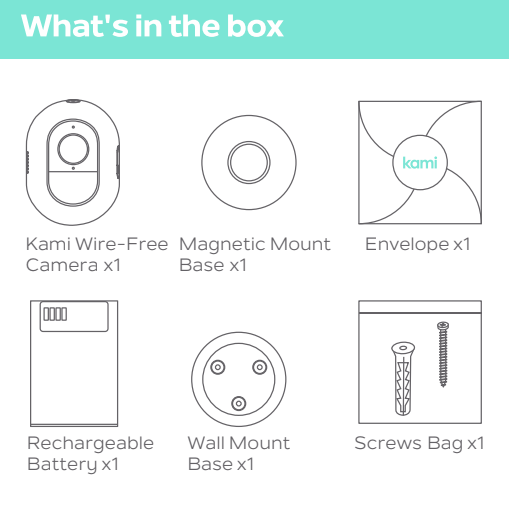 "A good quality HD camera with 2-way communication that doesn't cost an arm and a leg

It was very easy to set up with easy to follow instructions and voice prompts from the camera itself. The white 10 ft power cord gave me enough leeway to mount it high above my drive and garage area. It is very sensitive to motion so I had to dial it down to keep from being alerted all night by the phone app. The sensitivity area is easily adjusted on the app. Cloud storage at different levels is available at reasonable prices or you can just insert a microSD card in the slot on the bottom of the camera."
FireBurt
1 Nov 2019
"Quality output and easy to install
I installed this camera outside my house, right above the front porch. I didn't want to use Ring as anyone coming in the front door could access it. This is the best alternative to a doorbell camera. The two way audio quality is very good and so is the motion dectection."
Gollamudi, Krishna
11 October, 2019
"Value for the money!
Kami Home is an all-encompassing home security system that won't break the bank. It includes door/window sensors, indoor/outdoor cameras and even motion sensors to help keep your home safe and secure. Setup is also incredibly easy and can be done entirely via the app."
PhoneDog
29 May 2019