Free 2-Day Shipping
30-Day Money-Back Guarantee
Building on the success of the #1 best-selling YI Home Camera, the YI Home Camera 1080p 2-pack delivers high definition videos of your home, so you can view every moment in even clearer quality. Its Baby Crying Detection technology also acts as a state of the art baby monitor, sending an alert to your phone at the first cry of your baby. By connecting to YI Cloud, you can be rest assured you'll never lose any footage, even if your camera is damaged or stolen.
Vivid 1080P HD picture quality and enhanced night vision
Ultra-Responsive Microphone offers smooth and stable 2-way audio
Activity Alerts with 7-day storage cloud available free of charge

1080p | 112 wide-angle lens | Two-Way Audio | Baby Crying Detection | Activity Alerts | YI Cloud
Connect to your home anytime, anywhere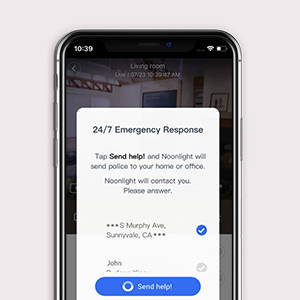 Optional 24/7 Emergency Response Service
Get help when you need it and where it's needed. Powered by Noonlight trusted by 1.5 million users since 2013.130,000+ emergencies handled across the U.S. With one touch, you are immediately connected with Noonlight's Certifiied Disptachers who can dispatch police, fire, or EMS to your home when you are away…whether at work or abroad.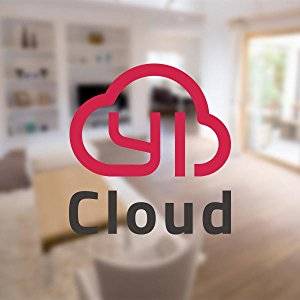 YI Cloud
YI Cloud offers loop-recording with no storage limit, so even if your YI Home Cameras are stolen or damaged, your footage will still be secure and accessible on the cloud. Users are guaranteed secure access with financial-industry standard encryption. Save money on SD Cards and try YI Cloud now with one month free trial.
4 Live Camera Feeds
Download the YI Home App PC/Mac client and view up to 4 live camera feeds on one screen. Keep track of what's going on in multiple rooms of your house or small business, and feel rest assured that you won't miss a thing.

Motion Detection
The YI 1080p Home Cameras always keep an eye on things that are important to you. With built-in high accuracy motion detection technology, the camera sends notifications to your smartphone alerting when and where the movement was detected, so you always stay on top of things that matter!

Baby Crying Detection
With advanced algorithms the YI 1080p Home Camera can detect your baby's cry within seconds and automatically sends a notification straight to your smartphone.

Supercharged Two-Way Audio
The built-in ultra-responsive microphone allows you to have smooth stable conversations through the YI Home App, wherever you are. Intercom mode lets you activate the microphone and speaker, so you can send commands to your pet, or scare off unwanted guests. Hands-free mode allows for a flexible two-way conversation with your loved ones.

Night Vision
With the advanced night vision your YI 1080p Home Cameras can keep watch night and day, without sacrificing any image quality. The 8 non-invasive infrared LEDs deliver excellent footage in pitch black, without disturbing children or pets.
Written by
an anonymous user
on
Customer Reviews
based on reviews
There are no customer reviews yet.
Thank you for submitting your review. Once it is approved, your review will show up in the list of reviews.
Submitting your review failed. Please try again.
"Very happy with our purchase
Exceptionally content with our buy. The cameras were simple to setukp and the video and sound quality are extremely clear. I read a few reviews that state that some cables didn't work, that wasn't the situation for us. Everything works incredible and the application is so convenient and saves pictures and recording directly to your mobile. I would definitely recommend these cameras to anybody."
Carmona M.
9 MAR 2019
"Better than anticipated
Super simple and the step by step audio from the camera is a snap to use. Video is stunning, audio is clear and easy to hear. Great system. I will get some SD cards for mass storage and look into the cloud storage.
Opened the box and 17 minutes later had video up for the back door and the garage."
Mag44Griz
27 August, 2019
"Value for the money!
Up until this point, this has just surpassed my expectations. Set up was a breeze. Added a micro SD card to have the option to record continuously, in addition to the 7 days free cloud storage. Great right out of the box, this gives much more bang for the buck than some other home security systems that require exorbitant cloud memberships to be useful."
Madge J.
14 March 2019