Free Shipping - Anywhere in USA*

Don't love it? Send it back for a full refund!

Your Complete 360° Coverage Smart Home System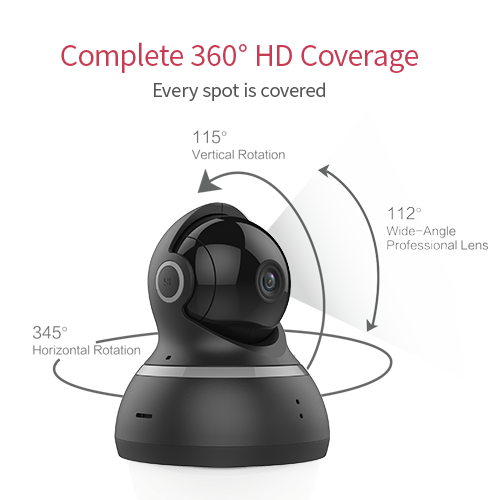 Complete Coverage in 1080p
A 112° wide-angle professional grade lens and a bi-directional rotation range lets YI Dome Camera capture complete panoramic scenes in 1080p High-Definition with practically zero blind spots. Automatically returns to 'Auto-masking' mode (lens goes under the cover) for extra sense of security, ensuring nothing is recorded without your permission.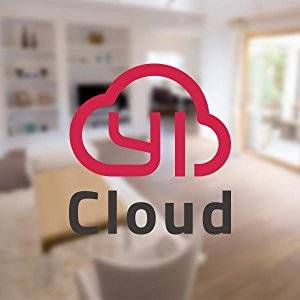 YI CLOUD
YI Cloud offers loop-recording with no storage limit, so even if your YI Home Camera is stolen or damaged, your footage will still be secure and accessible on the cloud. Save money on MicroSD Cards and try YI Cloud now with one month free trial. Visit our website for more info.
4 Live Camera Feeds
Download the YI Home App PC/Mac client and view up to 4 live camera feeds on one screen, wherever you are. Keep track of what's going on in every room of your house or small business, and feel rest assured that you won't miss a thing.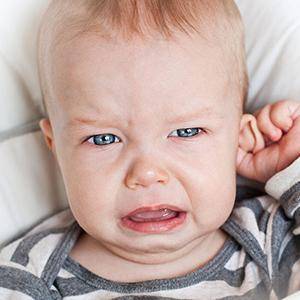 BABY CRYING TECHNOLOGY AND NIGHT VISION
With advanced algorithms the YI Home Camera 1080p can detect your baby's cry within seconds and automatically sends a notification straight to your smartphone. With the advanced night vision you can see if your baby is sleeping soundly at night, without any LED or infrared glare disturbing them.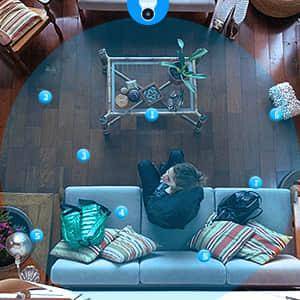 Motion Tracking, Auto-Cruise, and Bookmarks
With advanced algorithms your YI 1080p Dome Camera can detect moving objects and automatically tracks and captures their movement with Motion Tracking. Auto-Cruise Mode conveniently horizontally surveys the area, or select up to 8 locations to cruise through and return to any of them at the tap of a button.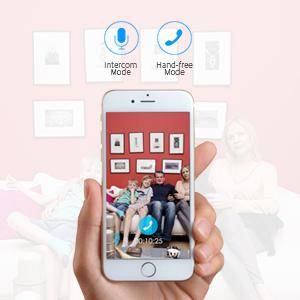 SUPERCHARGED TWO-WAY AUDIO
The built-in ultra-responsive microphone allows you to have smooth stable conversations through the YI Home App, wherever you are. Intercom mode lets you activate the microphone and speaker, so you can send commands to your pet, or scare off unwanted guests. Hands-free mode allows for a flexible two-way conversation with your loved ones.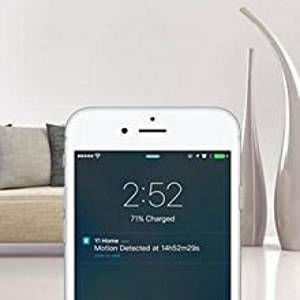 Activity Alerts
Receive real-time notifications whenever motion is detected. YI's safety hallmark Motion Detection/Tracking Algorithm accurately identifies, tracks, and records movement (and optionally sends 6-second Activity Alerts) to help you keep up with everything.
Written by
an anonymous user
on
Customer Reviews
based on reviews
There are no customer reviews yet.
Thank you for submitting your review. Once it is approved, your review will show up in the list of reviews.
Submitting your review failed. Please try again.
| | | | | |
| --- | --- | --- | --- | --- |
| YI Home 1080p 4PCS | YI 1080p Home Camera | YI 720p Dome Camera | YI 1080p Dome Camera | YI Outdoor Camera |
| | | | | |
| 3D Noise Reduction, 4X digital zoom, LDC | 3D Noise Reduction, 4X digital zoom, LDC | 3D Noise Reduction, 4X digital zoom | 3D Noise Reduction, 4X digital zoom, LDC | 3D Noise Reduction, 4X digital zoom, LDC |
| | | | | |
| | | | | |
| 8 x 940nm IR LEDs (Non-invasive, perfect for baby monitor) | 8 x 940nm IR LEDs (Non-invasive, perfect for baby monitor) | 8 x 940nm IR LEDs (Non-invasive, perfect for baby monitor) | 8 x 940nm IR LEDs (Non-invasive, perfect for baby monitor) | |
| Motion Detection, 7-days activity alert video storage in YI cloud free of charge | Motion Detection, 7-days activity alert video storage in YI cloud free of charge | Motion Detection, 7-days activity alert video storage in YI cloud free of charge | Motion Detection, 7-days activity alert video storage in YI cloud free of charge | Motion Detection, 7-days activity alert video storage in YI cloud free of charge |
| Real-time Activity Alerts/Baby Crying | Real-time Activity Alerts/Baby Crying | Auto-Cruise/Cruise Bookmarks/Real-time Activity Alerts | Auto-Cruise/Cruise Bookmarks/Panorama Capture/Baby Crying/Real-time Activity Alerts | Real-time Activity Alerts/Deterrent Alarm |
| Two-Way Audio, Dual Modes: Intercom/Hands-free | Two-Way Audio, Dual Modes: Intercom/Hands-free | Two-Way Audio, Dual Modes: Intercom/Hands-free | Two-Way Audio, Dual Modes: Intercom/Hands-free | |
| Local: Class 4 and above, 8-32G Memory Card Cloud: Standard, and Premium plan available | Local: Class 4 and above, 8-32G Memory Card Cloud: Standard, and Premium plan available | Local: Class 4 and above, 8-32G Memory Card Cloud: Standard, and Premium plan available | Local: Class 4 and above, 8-32G Memory Card Cloud: Standard, and Premium plan available | Local: Class 4 and above, 8-32G Memory Card Cloud: Standard, and Premium plan available |
| Mobile: Android/iOS (Windows Phone not supported) in 1 integrated app, up to 12 devices PC: Windows XP and above, and Mac OS | Mobile: Android/iOS (Windows Phone not supported) in 1 integrated app, up to 12 devices PC: Windows XP and above, and Mac OS | Mobile: Android/iOS (Windows Phone not supported) in 1 integrated app, up to 12 devices PC: Windows XP and above, and Mac OS | Mobile: Android/iOS (Windows Phone not supported) in 1 integrated app, up to 12 devices PC: Windows XP and above, and Mac OS | Mobile: Android/iOS (Windows Phone not supported) in 1 integrated app, up to 12 devices PC: Windows XP and above, and Mac OS |