---

More stock coming soon (Estimated Oct 2)

Don't love it? Send it back for a full refund!
The YI Outdoor Camera is the answer to your outdoor surveillance needs. It records clear images in 1080p resolution rain or shine, day and night, to provide safety and reliability.
The 110° wide-angle lens with a 3.9mm focal length delivers an ideal viewing range with bright vivid images, with the included universal ball mount you can adjust the camera to view in more directions.
12 infrared LEDs provide excellent night time viewing distance of up to 50 Feet. Adjustable settings lets you receive alerts direct to your phone, only when you want to.
1080p | Night vision | Two-Way Audio | Deterrent Alarm | Weatherproof | YI Cloud
Your weatherproof guard, day and night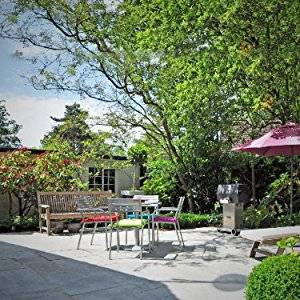 1080P RESOLUTION
The YI Outdoor Camera delivers full HD images in rain, wind or shine, so you can capture clearer details outside. A 110° wide-angle lens ensures that you can see enough activity with limited lens distortion, and the ball mount gives you more freedom of where you want to view.
YI CLOUD
YI Cloud supports the entire YI Home Series, and the YI Outdoor Camera is no exception. An outdoor camera is more vulnerable against theft and damage but YI Cloud keeps all your footage secured on the cloud and safe from theft and damage.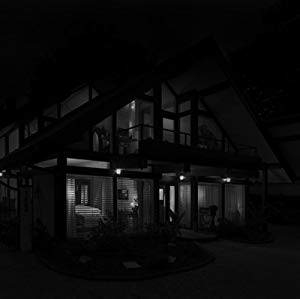 EXCELLENT NIGHTVISION
12 infrared 850nm lights provides clear nightvision even in pitch black. It delivers a view of up to 50 feet in distance, so you can see further at night, and keeps recording at 20 frames per second to ensure a smooth performance.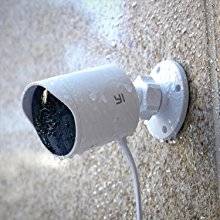 WEATHERPROOF
IP65 level waterproof rating keeps it protected in rain or shine, with operating temperatures up to 122°F and as low as 5°F.
TWO-WAY AUDIO
With an integrated mic and high-power speaker you can communicate with guests, smoothly and clearly.
MOTION DETECTION
Using highly sensitive algorithms, the outdoor camera reduces false alerts to only alert you of unwanted intruders, then use the deterrent alarm to send them a warning.
Written by
an anonymous user
on
Customer Reviews
based on reviews
There are no customer reviews yet.
Thank you for submitting your review. Once it is approved, your review will show up in the list of reviews.
Submitting your review failed. Please try again.
What is the 10ft cable for?
The 10ft cable is to power the camera. This camera is powered through a usb cable which is included in the box.
Does this camera have look-back feature?
Yes, it does have a look back feature. It records a few seconds before and after the activity which caused the alert.
Do I need a landline to set it up or does it use wifi?
This is not battery operated, it is a wifi camera. Therefore, wi-fi is required to use the camera and get alerts.
When the SD card is full will it overwrite the older files?
Yes, when the SD card is full, the camera will delete the earlier recorded video so you don't need to format the SD card manually.

Dimensions & Weight
Colors
Materials
Video Resolution
Operating Temperature

Dimensions: 7 x 7 x 4 inches

Weight: 9 ounces

Model number: H30 - 86002

Resolution: 1920 x 1080p HD 20 fps
Camera X1
Mount X1
Manual X1
Cross screwdriver X1
Cable clip X8
Screws X10
Wall Anchor X10
"Very happy with our purchase
Exceptionally content with our buy. The cameras were simple to setukp and the video and sound quality are extremely clear. I read a few reviews that state that some cables didn't work, that wasn't the situation for us. Everything works incredible and the application is so convenient and saves pictures and recording directly to your mobile. I would definitely recommend these cameras to anybody."
Carmona M.
9 MAR 2019
"Better than anticipated
I recently bought the 1080P unit and now this Outdoor Camera and I couldn't be happier. I myself have 2 Nest Cams set up in my home however I needed to pay $150 to have the 7-day video bundle ($100 + $50 for each additional cam every year. OUCH!). These YI units take SD cards up to 64GB and it's adequate for my use. If for some reason I had to start again from scratch, I would positively get these over the Nest camera."
hrsl
8 October, 2018
"Value for the money!
Up until this point, this has just surpassed my expectations. Set up was a breeze. Added a micro SD card to have the option to record continuously, in addition to the 7 days free cloud storage. Great right out of the box, this gives much more bang for the buck than some other home security systems that require exorbitant cloud memberships to be useful."
Madge J.
14 March 2019